ICEBERG Plus


ICEBERG Plus
Iceberg Plus is an innovation consulting and tech transfer company based in Romania. Over the past 13 years its team of multi-disciplinary experts has been developing a variety of projects for international institutions, government, large corporates, SMEs and startups from Central & Eastern Europe, covering such topics as infrastructure and project financing, research & innovation, digital transformation, e-government, etc. The company has an extensive experience in working with subsidies, grants and investment, having a portfolio of projects (both client and internal) worth over 300 million EUR that have been backed by the World Bank, the European Regional Development Fund, European Social Fund, Horizon 2020, the Japanese Government, the European Bank for Reconstruction and Development.
Since June 2020, Iceberg Plus had the opportunity to represent EIT Manufacturing in Romania, being an EIT Manufacturing RIS Hub. During this experience, we managed to promote and involve different stakeholders from national level in the activities of EIT Manufacturing, organising a series of events with participants from different domains such as: representatives from the university field, companies, public institutions, as well as start-ups, including speakers as the secretary of state, RDAs, local public authorities, main industry & tech players.
Honoring the partnerships with the Regional Development Agencies by signing 2 MoUs with 2 Regional Development Agencies, signing, as well, in 2022 a Memorandum of Understanding between EIT Manufacturing and the Ministry of Research, Innovation and Digitalization in Romania, leading to the creation of a new commitment of the Romanian state in terms of innovation, mobilisation of resources and acceleration of the interconnection of Romanian actors interested in regional production with the European opportunities offered by EIT Manufacturing. In 2022, we organized our first Pre-Acceleration Programme for start-ups, SMEs and students in Romania, with the theme Industry 5.0 that offered participants thematic workshops and mentoring sessions.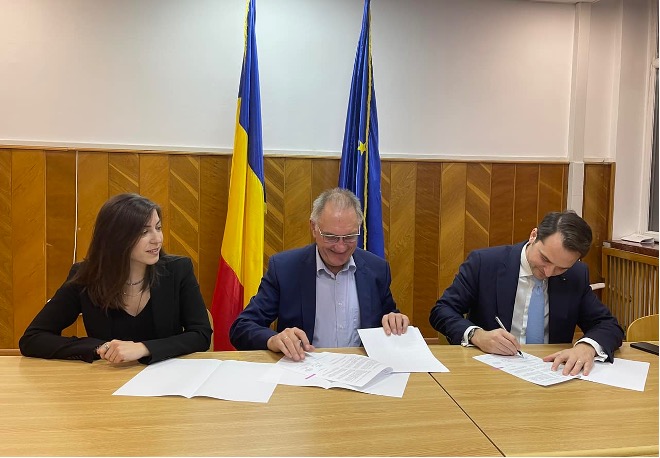 EIT Manufacturing RIS Hub Romania at DIZ EDIH launch
During the launch event of DIZ EDIH in Iasi,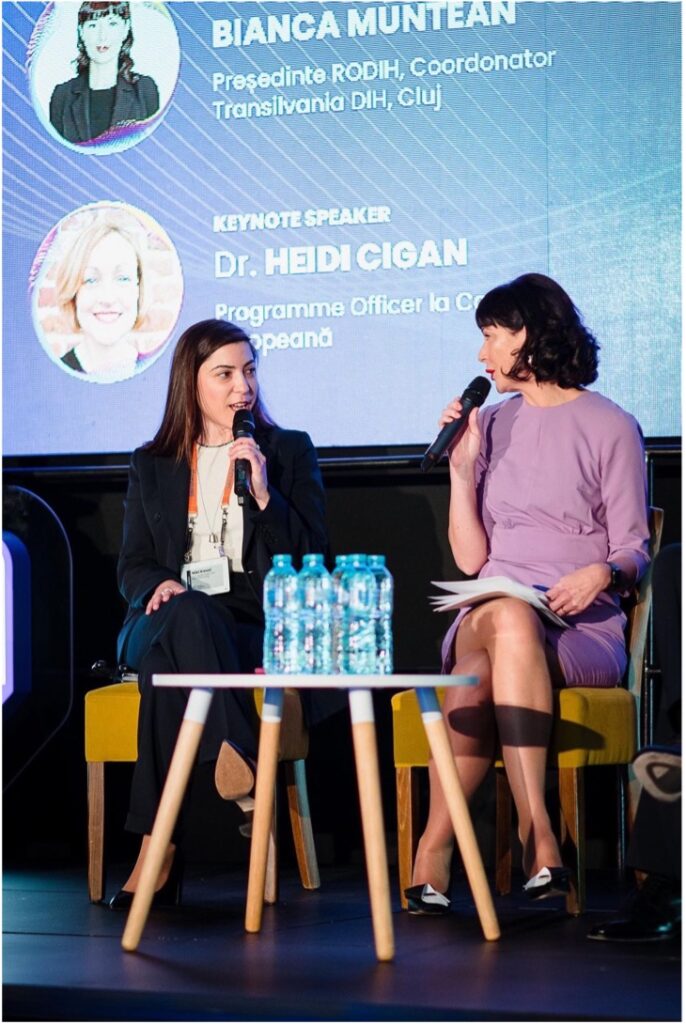 EIT Manufacturing RIS Hub Romania held a discussion on the opportunities for companies in the manufacturing industry throug
h the EIT MANUFACTURING community. Raluca Lucăț gave a presentation on the hub's activity in Romania and the available opportunities for the start-ups in the north-east region of Romania.
EIT Manufacturing South East representatives were as well present. Niki Kousi, Managing Director South East revealed in detail the mission and results of the south-eastern European region, and Vivian Sophou, Business Creation Manager EIT Manufacturing CLC South East, presented
 the EIT Manufacturing Business Creation opportunities for the SMEs, scale-ups and start-ups present.
This event was a great opportunity for start-ups, companies and tech providers to connect and develop further collaborations.
"Romania is a significant player in the European manufacturing ecosystem and through the activities of the EIT Manufacturing RIS Hub we represent at the national level, we aim to bring together industrial companies, universities, NGOs, start-ups, research centers, and public authorities to support them with knowledge, networking, and access to funding. We are working with our partners to meet the needs of the Romanian industry with new support programs for digitalisation, identifying annually projects and start-ups that have the potential to innovate in the manufacturing industry, developing and updating the database of start-ups as well." 

Raluca Lucăț, RIS Hub Coordinator, EIT Manufacturing RIS Hub Romania
Follow ICEBERG Plus on LinkedIn