Q & A with Transform winner of EIT Manufacturing's BoostUp! Grand Final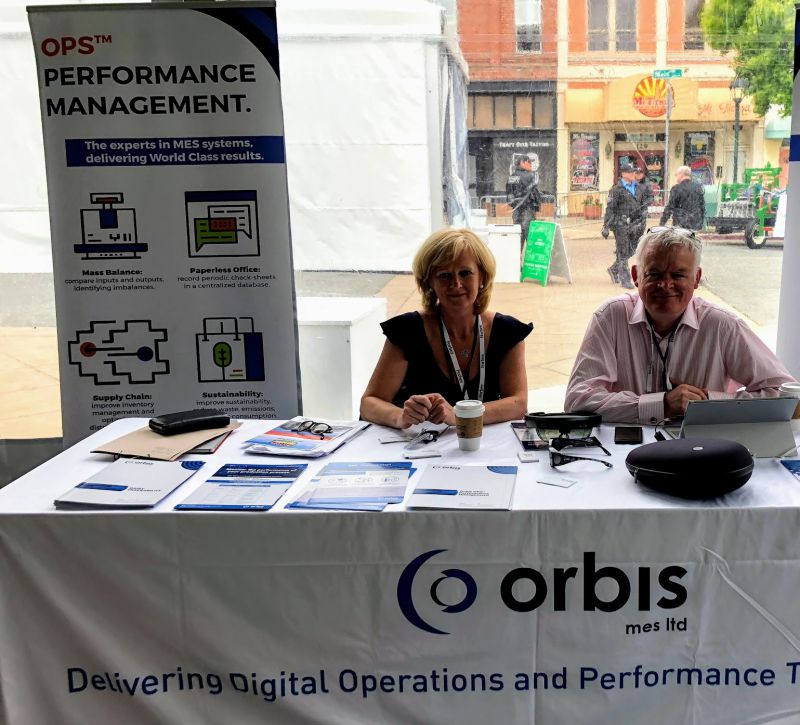 Five questions to Mary Williams of Orbis MES – helping to drive Zero Loss Manufacturing in the food and beverage industry.
Dublin-based Orbis MES develops tech to optimise manufacturing processes and ensure sustainable production in the food and beverage industry. Here, Orbis MES Commercial Director Mary Williams speaks about winning the BoostUP! Grand Final in the Transform Category and how the company is leveraging EIT Manufacturing to tackle its R&D challenges.
Can you briefly explain what Orbis MES does and outline its key technology? 
 "Orbis MES is a Dublin-based software company that started in 2011.  Our key technology is Manufacturing Execution Systems (MES) for the food and beverage industry. Our software digitises the plant and provides the operator with the intelligence and analytics to optimise the process. It is basically a digital twin of the plant to monitor what is going on in real time. We've mainly been focused on dairy, brewing and distilling industries, because there is lot of transformation of material that takes place in those processes. We focus on Zero Loss Manufacturing within these industries."
What was the specific business challenge you were addressing through the BoostUp! competition? "Our key priority when joining BoostUp! was to pursue our R&D agenda, in particular to develop our maintenance module. To do this, we have seen that Augmented Reality technologies could be hugely beneficial.  So, that is one of the things we are looking at. We are also investigating how we could integrate blockchain technologies to trace products in the supply chain.
"We participated in BoostUp! mainly to get access to the opportunities afforded from being part of the EIT Manufacturing ecosystem, but it also boosts our company profile and provides us with marketing opportunities."
What were your expectations from the competition?
"Given that it was the first ever edition of BoostUp!, we didn't really know what to expect, but we were delighted to be part of it. It was really exciting to see what other companies are doing and great to see all the creative solutions around technologies such as Artificial Intelligence, Augmented Reality, and Robotics.
"The competition was really professional. COVID was looming large at the time but we could take part remotely. And there was great follow-up after the competition."
In what way do you think collaborating with EIT Manufacturing could be useful to you?
"Through collaborating with the EIT Manufacturing, we hope to drive our business growth, to become more international and that it will allow us to have a very clearly defined R&D programme over the next 3-5 years.
"A key aspect is access to markets: we want to increase our business to become more international. At Orbis MES, our main markets right now are Ireland and the US, but we are hoping to get a better footing in mainland Europe. So, EIT Manufacturing is helpful in terms of marketing opportunities, collaboration and networking. We are all one Europe, but it can still be hard for small companies to get into new markets…."
Is any of that work already underway?
"Yes, we're talking to a number of European companies that we could partner with for the EIT Manufacturing R&D call that is due to come out in February, for example. We also met with the UA Ruhr, which is a university in central Germany, to see how we could collaborate with them on Augmented Reality. We really do want to progress with our R&D plans – innovation is where you get an edge!"
About Orbis MES

Started in 2011
Number of employees – 20
The company's European office is based in Dún Laoghaire, Co. Dublin, Ireland. Orbis is part of Dairy.com who are based in Texas.
Orbis MES focus exclusively on the application of MES Solutions in the Food and Beverage industries.
Key sectors for Orbis MES are Brewing, Distilling and Dairy. Customers include Diageo Global, Guinness Brewery Dublin, Johnny Walker a Distillery in Scotland, and Glanbia Plc, an Irish global nutrition group with operations in 32 countries
About BoostUp! 2020
Boost UP Grand Final – Supporting innovative entrepreneurs from all over Europe 
On December 11th 2020, EIT Manufacturing Summit hosted the first BoostUp! Grand Final. The event was the culmination of five regional finals, starting in September in Darmstadt, Germany; and moving on to San Sebastian, Spain; going north to Gothenburg, Sweden; then to Vienna, Austria; and finally, Milan, Italy. The competition gathered 180 applications from 30 different countries.
Read more about the BoostUp! finalists here