MoU between CLC South East and National Bank of Greece
We are excited to share our new collaboration with the National Bank of Greece, which is dedicated to fostering innovation, business creation, and promoting sustainable growth in the manufacturing sector. This partnership brings together the expertise, resources, and national and european networks of both organizations, to achieve greater impact and address the challenges faced by the manufacturing industry.
EIT Manufacturing South East, as a supporter of the "Business Seeds" program of the National Bank of Greece, actively participated in a set of events aiming at bringing together and creating an ecosystem of young entrepreneurs, newly emerging companies and startups. These events provided platforms for entrepreneurs and innovators to showcase their ideas, technologies, and for funding opportunities.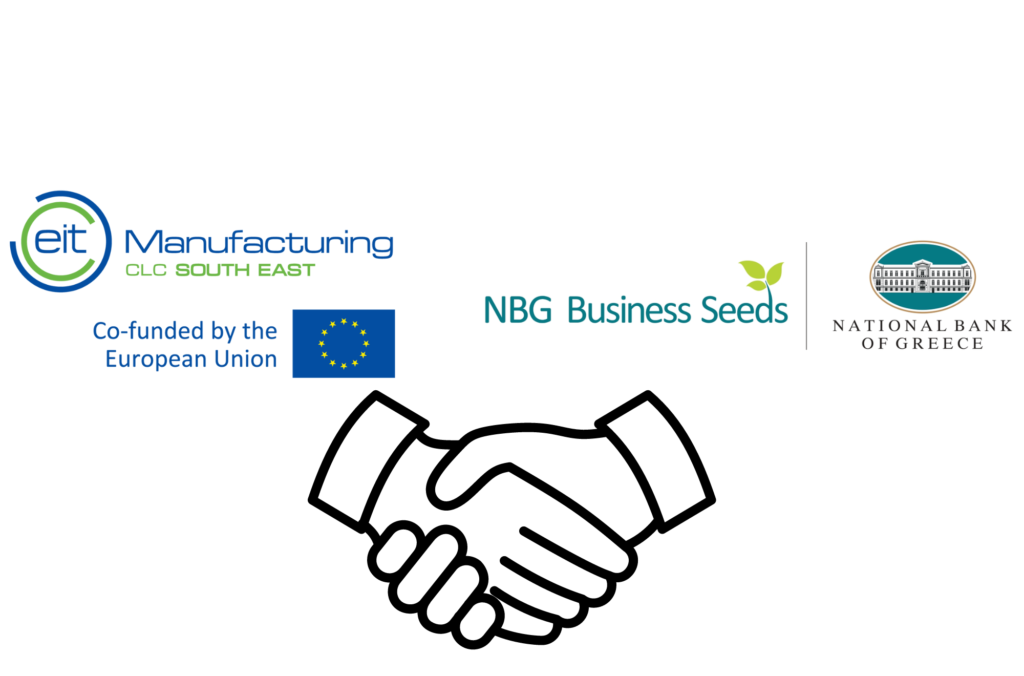 We are proud that as EIT Manufacturing South East we co-organized along with the National Bank of Greece the 1st Manufacturing Day within the framework of the NBG Business Seeds. This workshop was held in December 2022 and marked the first of its kind focused specifically on manufacturing. During the event, more that 10 Greek startups developing manufacturing related solutions had the opportunity to pitch in front of EIT Manufacturing, national venture capitals, and investment bodies. The aim of the workshop included informing about the activities and opportunities for startups provided by EIT Manufacturing, networking and mentoring for start-ups and groups, with entrepreneurship proposals in the Manufacturing sector.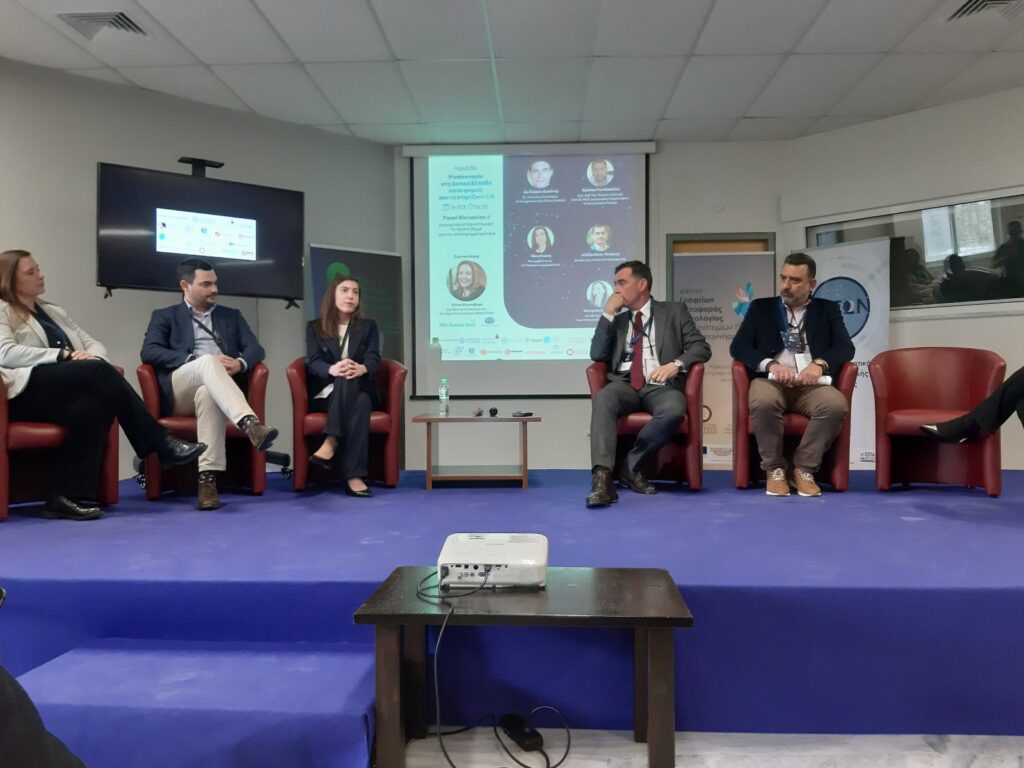 In addition, in 2023, The National Bank of Greece organized a set of conferences across Greece (Athens, Western Greece and Crete), focusing on the topic of "Innovation in Greece and the relevant supporting actors." EIT Manufacturing South East supported and actively participated in the innovation days organized throughout Greece as part also of the NBG Business Seeds program.  These events served as a platform to connect local innovators effectively, fostering ideas and companies to enter and grow in the startup arena.
By actively engaging in both physical and virtual events, EIT Manufacturing South East demonstrated its commitment to nurturing and promoting manufacturing startups, companies, and innovative ideas. These collaborative efforts with the National Bank of Greece and other stakeholders contribute to the overall growth and development of the manufacturing sector in Greece.
We would like to thank Dr. Spyros Arsenis, Head of National Bank of Greece Innovation Unit, for his invaluable support and commitment to this collaboration and we are looking forward to upcoming synergies.